Log In

Business Software Made For You
Mission Statement
To provide the most innovative and complete sales and marketing platform, backed by the best service and support in the business, to enable maximum ROI and growth for small and mid-sized businesses.
Who is Building Wisdom®?
Building Wisdom is a company built around providing exceptional value to our customers. In the past 14 years, we have evolved from being one of the first email marketing service providers to being the only Complete CRM on the market. Combining sales, marketing, and operations in to a single platform, Building Wisdom inspires collaboration with your clients, vendors, and employees and we live this collaborative culture, listening to people like you to build what YOU want to run your business.
A Little Bit About Building Wisdom

Our Team
Where is Building Wisdom®?
building-wisdom.com is headquartered in San Diego, California, but we have offices worldwide. Our primary support line is +1-442-333-7577 if you need to reach a live person. Our Chat is available almost 24/7 and is answered by actual people who care about helping you succeed.
Building Wisdom® Philosophy.
The mission of Building Wisdom is to provide a user-friendly, cost-effective, and efficient way for business owners to consolidate their operations on all levels. Building Wisdom® aims at always understanding the present and future needs of small business owners and helping them achieve their business goals.
Our Vision
To be the go-to platform that powers the success of the world's small and mid-sized businesses.
We have worked very hard to use the latest technology and design techniques to make Building Wisdom® everything you want it to be. If you have suggestions, feedback, or ideas, please don't hesitate to contact us at suggest@building-wisdom.com.
Commitment to the highest quality software
We integrate the latest technology combined with the infrastructure to help small businesses and groups organize, market, and operate at maximum efficiency
Excellence in customer service
Building Wisdom® provides user-friendly technology and services while being responsive to client questions and feedback; fast, professional email and phone call turnaround time
Professionalism
An important part of our mission is to ensure all communication on websites, emails, and phone calls will be of a professional nature
Our Terms of Use and Privacy Policy.
Building Wisdom® protects your business information and will never sell detailed, proprietary information about any user to any third party. We do require that all users of Building Wisdom® be familiar with our Terms of Use and our Privacy Policy.
Our parent company, Synchronous Technologies, is a proud member of the Better Business Bureau.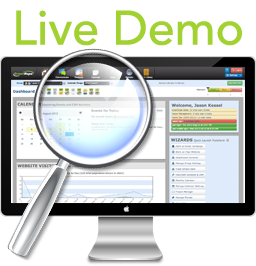 Already have an account? Click here to login.
See how Building Wisdom can help you!
Some of our clients: